Incubated at Station F and part of the "Future 40" ranking, French start-up Yneuro is working with two major helmet manufacturers to implement its emotion detection technology in their products. Its founder, engineer and neuroscientist Thomas Semah (Centrale Paris, ESPCI, Stanford), is currently looking for new investors.
How much do you want to raise?
Several million euros. The company was launched with equity in 2019. Then the business angels entered the capital. Now we want to attract VC funds.
What is the profile of the business angels that currently support you?
They are international. Each business angel comes from a different country.
How is the technology developed by Yneuro disruptive?
We have developed neuromarkers capable of measuring a user's tension, focus, satisfaction and engagement. So our artificial intelligence is able to decode everyone's emotional uniqueness. This lets you track an individual's emotional state: does he like that title? is he happy or focused listening to you?
What are the concrete applications of this technology?
The first use case concerns music. We have developed a patented neural interface, which fits into an audio headset (airpods, augmented or virtual reality headset, etc.) and is capable of decoding the user's emotions to improve their multimedia experience. It allows the headset to deliver the right content at the right time to the user. The helmet becomes a prescriber. Our technology can also be used in the field of video games, sports or connected health.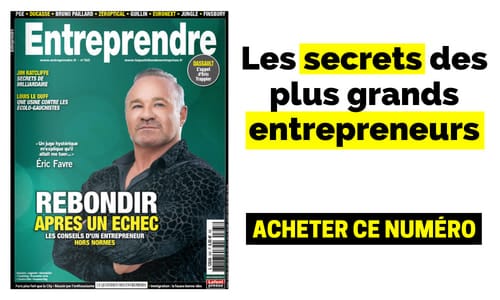 Do you plan to create your own helmet?
Do not. Our goal is to implement our technology in the helmets of manufacturers in the consumer electronics sector. For our part, we will focus on our technology to deliver value to our customers.
Have you ever approached any big names in the headphone industry?
We signed a partnership with two major companies in the sector. In early 2024, we will find our technology in the headphones and headphones of two major brands in the top 5 in the world.
How did you approach these large groups?
Passionate about music and trained in neuroscience, I combined these two passions to imagine new ways of interacting with multimedia content. With this idea in mind, I knocked on every helmet manufacturer's door to create the technology that met their needs. Because no matter how much I create the most beautiful of technologies, if it doesn't have a market, I wouldn't do anything with it.
What are the expectations of these large groups?
They are centered on emotion. Therefore, I focused on developing this technology with the filing of a patent to protect the innovation. I managed to recover all the brain data and, through algorithmic processing chains, associate it with important neuromarkers, allowing the headphones to no longer simply transmit music, but to collect confidential and protected data from the users. Thus, we can offer users a personalized multimedia experience.
In addition to headphone manufacturers, are other types of customers interested?
Yes. Streaming services, for example, understand the value of our technology as it allows them to imagine new interactions with music.
Do you talk to Spotify?
We are in discussion with all platforms on the market: Spotify, Deezer, Soundcloud. We want to enable anyone to develop apps through our brain data analytics platform.
And the record companies?
When we were finalists in MidemLab (contest dedicated to musical start-ups that takes place in Cannes, editor's note), I was able to discuss with the majors. The technology can be used by record companies even before the music is released on the market. Thanks to our technology that knows which musical attributes – voice, melody, instruments – the user appreciates, the bigger ones will know if this or that song will work.
Have you been contacted by political parties?
Two political parties, very far apart on the political spectrum, approached us during the last presidential election. But we didn't move on, as we'd rather focus on entertainment.
Do you have competitors?
Our technology is the only one that gave rise to a patent as early as 2018, when I was still a student at Stanford (California). We are also one of the only companies to have concrete results and combine hardware and software. Our scientifically proven technology gives you an edge because it's emotion-centric.
---
Who is Thomas Semah?
"I am the first entrepreneur in my family, and Yneuro is my first entrepreneurial experience. He dreamed of being a businessman and DJ since he was little. Being able to combine neuroscience, artificial intelligence and music is a life project. This is proof that you can turn passion into disruptive innovation. With perseverance, all technological challenges are surmountable. 🇧🇷