Founded by two PhDs in informatics, the start-up iQspot has developed an offer based on the use of connected sensors to precisely measure and analyze the consumption of energy and fluids in tertiary buildings. A system that achieves a reduction in energy consumption of around 16% on average according to the company.
iQspot claims to be the industry leader and the only player in France to offer a complete real-time monitoring system for building consumption. Easy to install and simple to use, the solution – the result of two years of R&D work – currently equips more than 1.7 million square meters of buildings. The association of sensors connected to an online analysis platform allows real estate investors to follow the consumption of their buildings as closely as possible, zone by zone and through graphs. An alert system also makes it possible to alert these managers in the event of a specific incident, such as a water leak that cannot be detected visually. In full growth, the young offspring is now also betting on the path of internationalization, as revealed by Julien Bruneau, co-founder and CEO of iQspot.
Engineering Techniques: Can you tell us about the main steps in creating iQspot?
Julian Bruneau: We started together, Quentin Enard and I, when we were doing computer science thesis. So we come more from this world, from IT and IoT[1]🇧🇷 Our theses revolved around a question: how to use the world of IoT in software programming? We left after our theses with the observation that the construction world had so far benefited from relatively old technologies compared to what we could see in other fields during our thesis. So we asked ourselves how to change that, with the aim of making buildings more efficient, more efficient. It really is the starting point… So, we launched it together, quite naively, by the way! (laughs)
One thing leading to another, we focused on a first issue: that of energy efficiency. We looked at how we could use IoT to easily monitor building consumption. Then a second subject naturally arose from this first reflection: how to be able to recommend effective actions to have a beneficial effect on energy consumption, that is, to reduce it. We also specialize in a particular type of actors in this field of construction, which are real estate investors.
Currently, we also use IoT sensors to track other types of data in the building, which are, for example, comfort data such as temperature, humidity or light; air quality data such as CO₂ concentration and even the level of waste in container construction, which we just released. All of this always with the same vision: how to use IoT to get the best possible view of buildings and make them as efficient as possible.
Where do the different IoT sensors you mentioned come from? Did you develop them or at least contribute to their design? How do they work?
The basis of these sensors is made up of off-the-shelf elements. But we actually do a lot of exchanges with their manufacturers to provide feedback on our use of them and to improve their settings. They are, in a sense, "empty shells" with which we can do almost anything. That's why we changed a lot to optimize its configuration… Adaptations also had to be made to some sensors by the manufacturer.
For the energy part, for example – the one we deploy the most – sensors are usually installed in general meters, building delivery points: Enedis meters for electricity, GRDF meters for gas, etc. regardless of their generation, including very old electromechanical meters. The common point of all meters is that we can recover an impulse, which can be light, electric or initiated by a magnet, for example, for a water meter. There are many different scenarios, but in all cases an impulse is generated. Our sensors capture these pulses and it is this information that they will transmit on the IoT network. A network that can be private or public, managed by an operator. In particular, we use LoRa[2]🇧🇷 In the case of using a private network, we use a concentrator connected to the private LoRa network implemented in the building. This is often what we do in Haussmann-style buildings in Paris: the meters are usually located in the basement, sometimes very deep. Therefore, there is often no choice but to have this network architecture. But if the meters are slightly above the ground and in relatively less dense areas in terms of urbanization, we can directly connect the sensor to the operated network, such as Objenious from Bouygues Télécom or the LoRa network from Orange.
Regulations have started to encourage people to consider this issue of energy monitoring, but the explosion in energy prices has made it essential to be able to take immediate action without work; and this is where we are clearly positioned. On average, for a building of a few thousand square meters, half a day is enough to install our solution, without interrupting the functioning of the building. This allows you to get the first areas of possible improvement after just one to two weeks.
Once transmitted over the network, how is this data analyzed?
All data is centralized in a dashboard accessible from any web browser. The manager or owner of the building has access, on this platform, to all the information concerning him. This is a part of "classic" rendering, allowing each measurement point to be followed as precisely as possible and the different zones to be compared with each other, also with numerous graphs and curves. But we also have, on the other hand, automatic alert systems: in the event of a water leak or sudden energy consumption, notifications are automatically sent by email directly to the person concerned, in order to allow him to act as quickly as possible. . that possible.
Aside from occasional incident alerts, what long-term benefits does your solution offer?
We did a study on the subject earlier this year to accurately assess these benefits. On the energy side, what follows is that, from the first year, we can achieve a 16% reduction in energy consumption. We install the solution and that's what we get on average after a year… Which is great!
In water, the assessment is a little more delicate, as the main benefit is still being notified immediately in the event of a large water leak. It is therefore difficult to quantify the precise benefits in this area, but in any case it allows our customers to be reactive and avoid major damage when it comes to leaks located in areas not directly visible.
What are the costs – installation, operation, maintenance… – of the solution you are proposing?
We offer our solution as a 100% subscription that spans multiple years: there is no upfront cost to install. With regard to its value, the order of magnitude will even depend on the types of buildings, the number of tenants… The range varies between 30 cents per square meter and per year, up to €1.50 depending, therefore, on of the types of buildings, but also the chosen options.
Many of our real estate investor clients usually reason when budgeting expenses on their buildings, our subscription offer therefore allows them to include our services quite easily in their budget.
What is the useful life of the batteries that power your sensors?
On average, our sensors emit one data per hour by default, which is more than enough to better monitor building parameters. At this frequency, we typically see a 3-5 year shelf life. It is then necessary to replace the batteries of the sensors, which are now very easy to change.
In addition to real estate investors, who can your solution serve?
Our solution is particularly aimed, in the broadest sense, at people who manage real estate. It allows them to have a vision of what is going on there and direct the actions to be taken, thanks to the results that are automatically reported. Our main target therefore continues to be real estate investors, but depending on the opportunities, we also sometimes work with communities or companies with real estate departments and which therefore manage large real estate stocks. These are markets where we also hope to be able to develop in the near future, because the need exists.
The general public, on the other hand, is less of a target. It really is a separate market, with completely different expectations. It is also a world with many more actors! This is another profession, which we do not intend to resort to.
How well is your solution deployed today? What are your development prospects?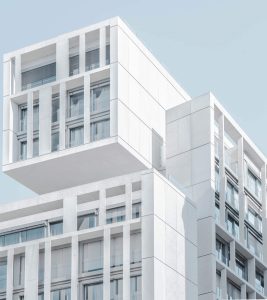 Currently, we have almost 1.7 million square meters of real estate covered by our solution. This represents around thirty customers, for buildings located throughout France, but now also in neighboring countries. This is how we started our internationalization with French clients who own buildings in other parts of Europe. This allows us to test the technology in other types of buildings. We are very pleasantly surprised so far! It works very well outside our borders.
This year, in terms of amounts for the equipped fleet, we are going to double our number in 2022 and our objective is to double it again in 2023, then in 2024. The trend is very strong, we are in a very dynamic niche: the regulations oblige customers to resort to this type of solution, such as increasing the value of energy bills.
---
[1] internet of things, internet of things
[2] Long range or "long range"