The combustion engine remains the majority in Europe, but electrified vehicles are gaining ground. In France, registration numbers are significantly above the European average, France has started its transition to zero emissions well.
Until 2035 and with the end of the commercialization of thermal vehicles, the share of electrified vehicles (hybrid and electric) in Europe can only grow. In the first three quarters of 2022, the Association of European Automobile Manufacturers (ACEA) indicates that 43% of registrations in Europe already concern hybrid, plug-in hybrid or electric vehicles. A result that grows year after year, especially for the 100% electric car category. Even though internal combustion engines are still the majority, things are changing, although there are still strong disparities between countries.
Over the first three quarters combined, the share of electric vehicles in Europe increased from 7.6% in 2021 to 10.6% in 2022. In France, the electric car already represents 13% of registrations, so we are significantly above the average of European countries.
In Europe: the rechargeable hybrid drops when the electric goes up
France is the second European market in terms of volume of registrations, the first being Germany, far ahead of France and other European countries. Despite a large volume of registrations, France is not the most virtuous when it comes to opting for electrified motorisation. Finally, we are just a few points above the European average.
If we compare records from Germany, France, Netherlands, Spain and Italyin the first 9 months of 2022, we realize that not all markets behave the same way when buying new models:
France
Germany
Netherlands
Spain
Italy
Electric

France

+31.8%

Germany

+15.2%

Netherlands

+55.2%

Spain

+40.4%

Italy

-23.8%
plug-in hybrid

France

-13%

Germany

-10.5%

Netherlands

+12.4%

Spain

+15.3%

Italy

-8.6%
classic hybrid

France

+9.6%

Germany

+3.2%

Netherlands

+4.5%

Spain

+8.3%

Italy

+0.5%
Essence

France

-19.9%

Germany

-14.3%

Netherlands

-24.7%

Spain

-15.7%

Italy

-23.7%
Diesel

France

-34.1%

Germany

-15.2%

Netherlands

-36.2%

Spain

-19.5%

Italy

-28%
In France, the rechargeable hybrid is losing ground with -13%. Customers seem to prefer the classic hybrid, which doesn't plug in, or an electric motor. This is a trend that can also be observed at the European level in the third quarter. PHEV hybrids (plug-in or rechargeable) are down 6% in this period, while electric and conventional hybrids continue to rise.
In all countries, the sharpest declines concern diesel engines. A movement that has been started since the Dieselgate scandal. Gasoline models still have some success in some countries, especially those lagging behind in electrification, but overall records are falling in Europe as well. Italy is a somewhat special case. On the Italian market, all engines are struggling to find buyers, with the exception of conventional hybrids, all of which are negative.
A sign that things are changing now in all European countries, some countries have registered triple-digit growth in their electric vehicle registrations in the last three months:
Cyprus: +490%;
Latvia: +232%;
Romania: +213%;
Bulgaria: +102%
The market is incipient in these countries. The volumes are therefore very low (a few hundred or a few thousand copies at most), but the symbol is strong. Diesel falls and is replaced by electrified engines.
October market focus in France: electric still outperforms diesel
With 6,000 fewer registrations in October 2022 compared to September, EV registrations are back at cruising speed. The month of September was particularly dynamic, due to the recovery from the holidays in August.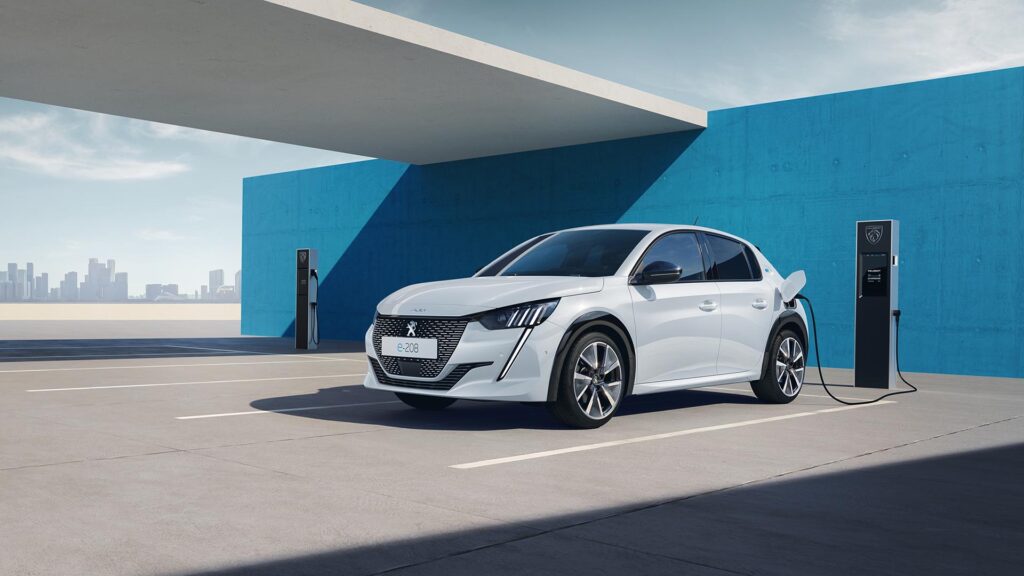 In addition to a few vehicles, electric cars once again outnumbered newly registered new diesel cars: 16,861 electric cars versus 16,850 diesel cars. Only 11 separate cars, this is enough for the second month in a row, we can say that electric vehicles have surpassed diesel vehicles in France.
Finally, in the TOP 20 of electric cars registered for the month of October in France, two models of the same brand feature prominently. MG managed to place the new MG4 and the Marvel R in the rankings. Something tells us that we are likely to find the MG4 fairly regularly in this ranking in the coming months.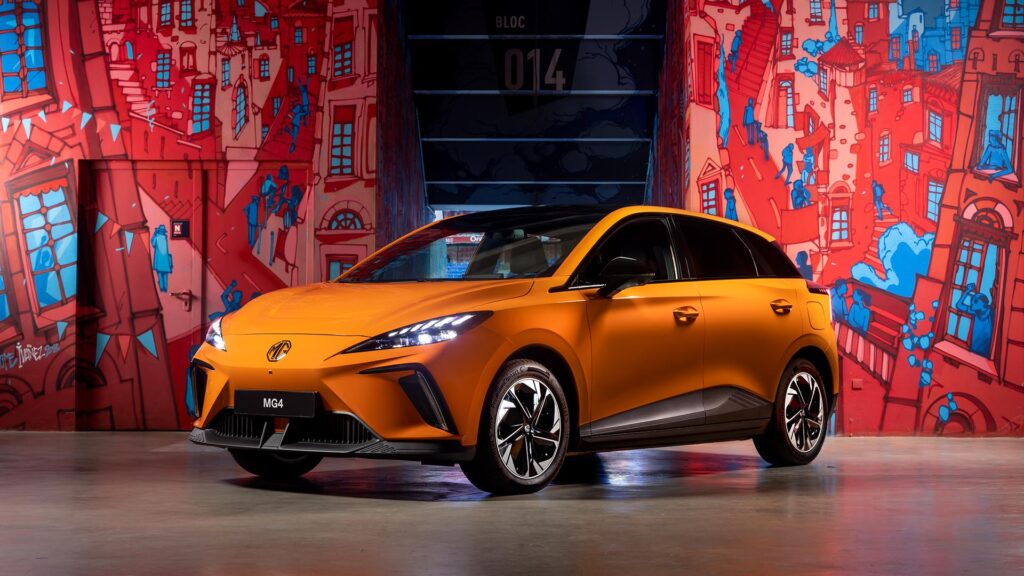 For the rest of the ranking, there are only a few changes to the names of the main competitors found there. Only the volumes are very different from last month. For example, the Dacia Spring, which was in third place in September with 2,170 registrations, dropped to tenth with just 550 cars registered in October.
Model
records
October 2022
Evolution
position
in the classification
Peugeot e-208
2,350
+3
Renault Megane-E
2,109
-1
Fiat 500
1,276
+3
Tesla Model 3
1,256
-two
Renault Twingo
810
0
Peugeot e-2008
642
+3
Renault Zoe
635
+1
Volkswagen ID.3
602
+2
Hyundai Kona
551
+3
Dacia Primavera
550
-7
Tesla Model Y
534
-4
Mini Cooper SE
433
-1
Opel Corsa-e
303
+10
Volkswagen ID.4
278
0
Volvo-XC40
270
0
MG MG4
263
new
Citroën E-C4
248
-1
DS DS3 Crossback
230
+2
MG Marvel R
224
+5
Kia EV6
223
-1