We talk a lot about smooth mobility and micromobility, but are the infrastructures really adapted?
Before, when it came to getting around the city, things were pretty simple. There were cars, public transport and pedestrians. And the equipment that came with it.
Since the emergence of new modes of urban transport, things have become a little more complicated. For everyone, both municipalities and users. For example, it has become very difficult to use your car in the heart of big cities, not only because of traffic jams or restrictions linked to pollution, but also and above all because driving in an urban environment today is no longer like it was just a few years ago. Roads, development, the proliferation of means of transport (bicycles, motorized or non-motorized individual transport vehicles) and other SPAs have made life hell for the driver, who, tired of the war, ends up giving up the idea of ​​taking his car.
It's the idea of ​​"induced traffic", it's the goal, and it works.
But let us not be deceived, if these constraints were created to free city centers from all the automobile, from their dangers and from the inherent pollution – atmospheric and noise, they have not yet managed to completely transform them into Eldorados for the new modes of so-called mobility " soft". Because riding a bike or an EDPM (Personal Motorized Mobility Device) is still sometimes an unnerving experience, between the permanent risk that requires constant vigilance and the infrastructure bugs that sometimes make mobility very smooth… difficult.
That said, while there is still a lot to be done to make cycling or EDPM trips smoother and truly enjoyable, the efforts made by the local authorities are nevertheless to be commended. The opportunity to take stock in the form of a glossary on the new developments that should facilitate and speed up traffic between the different modes of transport that share the public space.
Bike paths and paths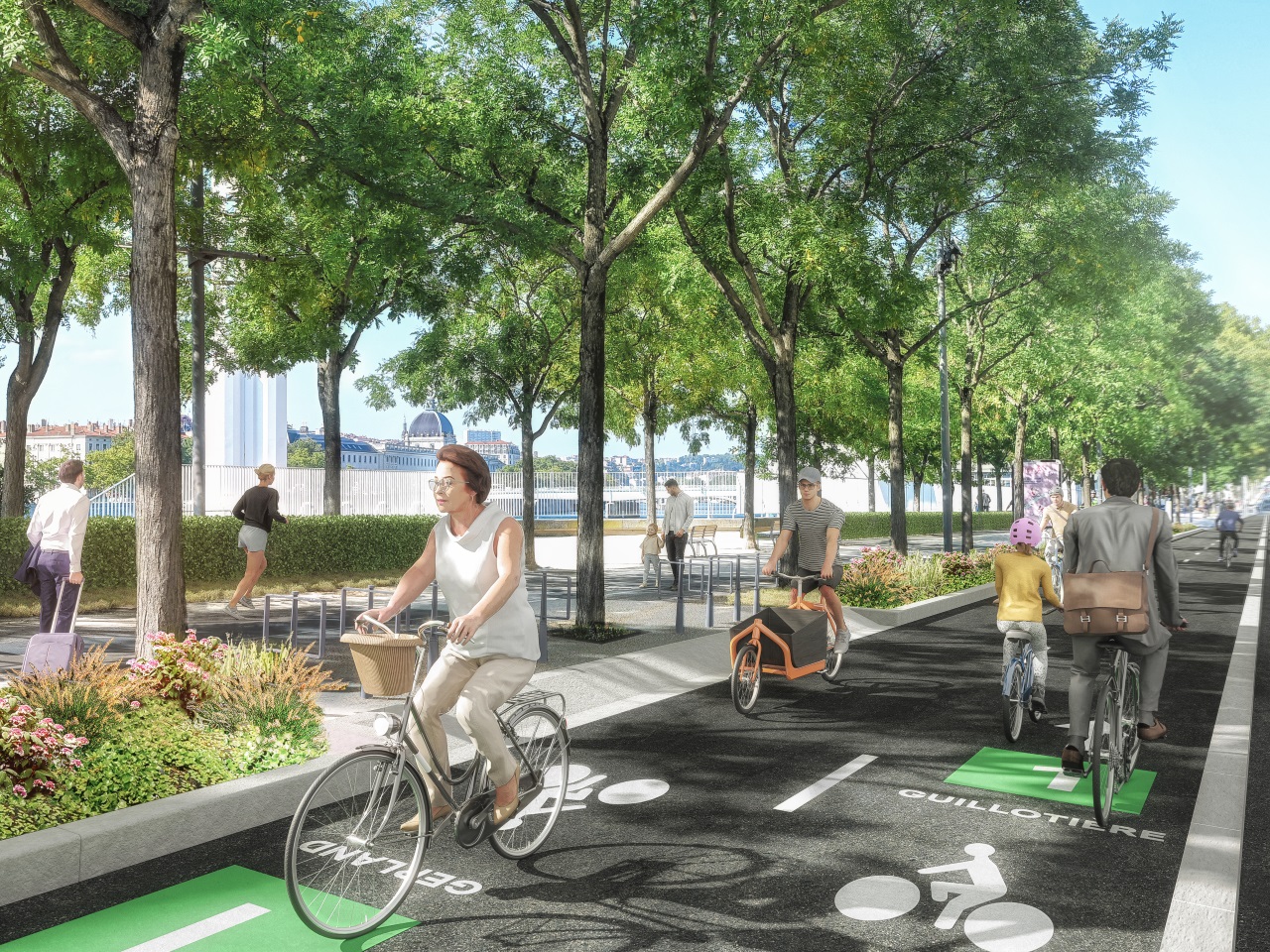 Do you use these two terms interchangeably to qualify traffic hubs dedicated solely to smooth mobility? You are not alone. However, there is a difference between these three types of development. Cycle lanes are directly "painted" onto the lane through a ground marking represented by a solid or broken line and a pictogram representing a bicycle. Cycle lanes are cycle lanes isolated from the road and protected from motor vehicles, laid out on a stretch of sidewalk or separated from the car lane by a median lane and/or barrier, in any case a physical device that makes the cycle lane a "bicycle route" (or EDPM) in its own right. The city of Lyon, with its Voies Lyonnaises, is the first in France to take the concept very far, with a continuous development of more than 250 kilometers of cycle paths that link the main municipalities of the agglomeration without ever sharing the bitumen with a car.
bicycle locks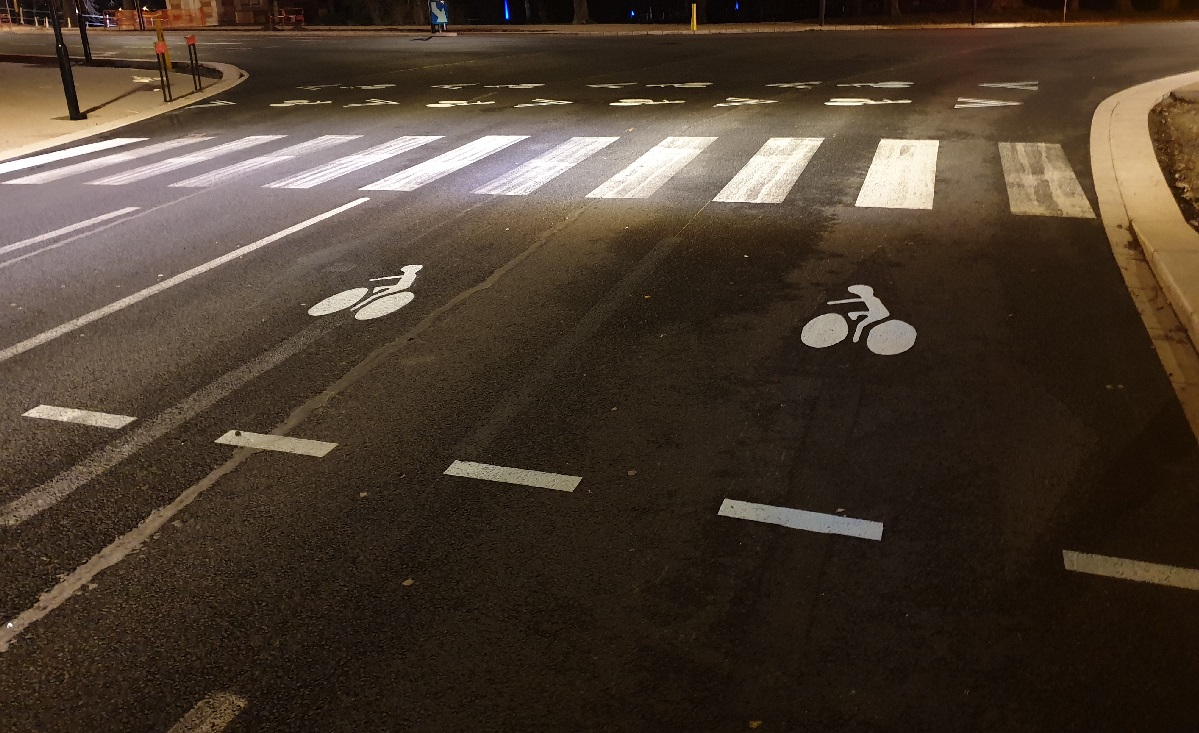 This development, which is relatively unknown to users, seems to have emerged recently with the development of alternative urban mobility and in particular cycling. In fact, it's been around since… 1998! A bike lock is a dedicated area for cyclists at a traffic light intersection. Placed at the level of the traffic light, and symbolized by a pictogram representing a bicycle, it is delimited by a dotted line upstream, at which cars must stop. It is a space strictly reserved for bicycles, a "buffer zone" that guarantees safety and a place for cyclists at intersections.
the reckless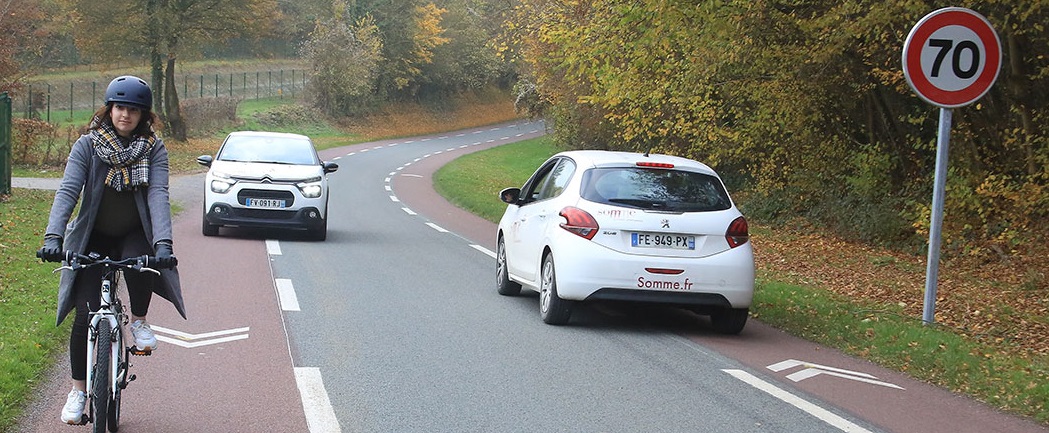 A funny name for a funny layout. The chaucidous (or Chaussidous), a word that is a contraction of "smooth traffic pavement", are those slightly bizarre roads you may have come across recently, consisting of a center lane for motor vehicles and two side lanes for cyclists. Two cars cannot cross in the center lane and therefore must invade the side lanes, which can create misunderstandings between different users.
The M12 panel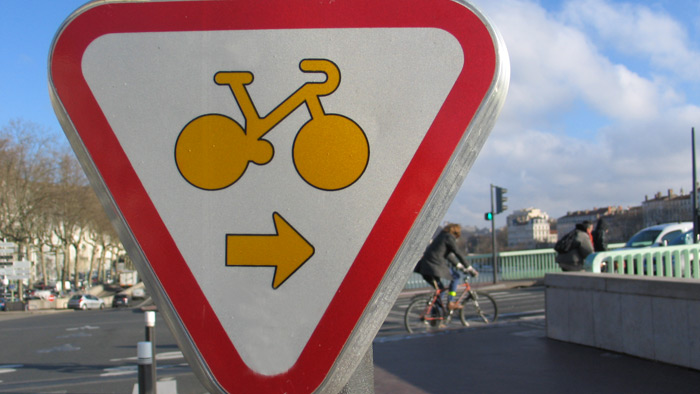 You may have seen this little sign at some intersection with traffic lights. Despite having been around for many years, it is still not well known to the public, including cyclists, the first interested parties. The latter indicates that cyclists can pass a red traffic light under certain conditions and in the direction indicated by the signal. Use with care as this is not a blank check to cross intersections without looking.
intermodality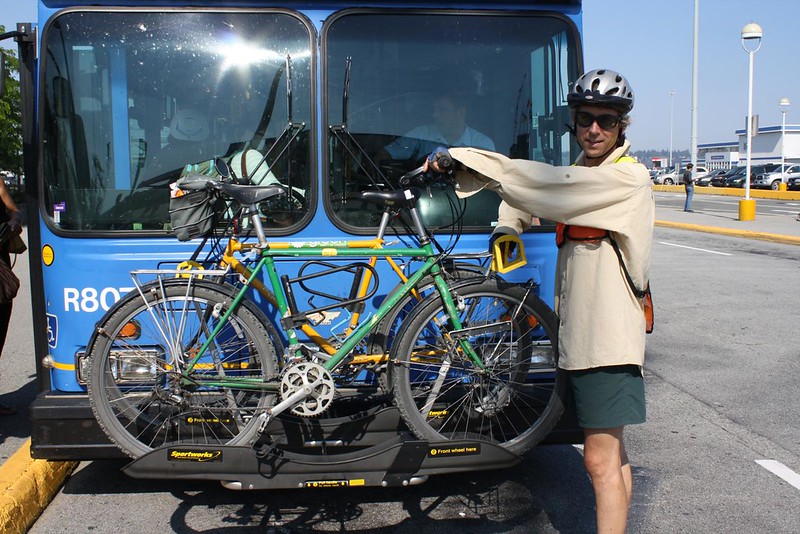 Not to be confused with multimodality (which means the fact that there are several modes of transport available at a given location), intermodality consists of a person using several modes of transport on the same trip. The most frequent case is a trip by electric scooter in the center of the city, then by metro or bus to reach the outskirts, scooter folded under the arm. There is still progress to be made in this area, because boarding a motor vehicle on a bus, tram or train is still not easy, if not simply prohibited.
Areas 30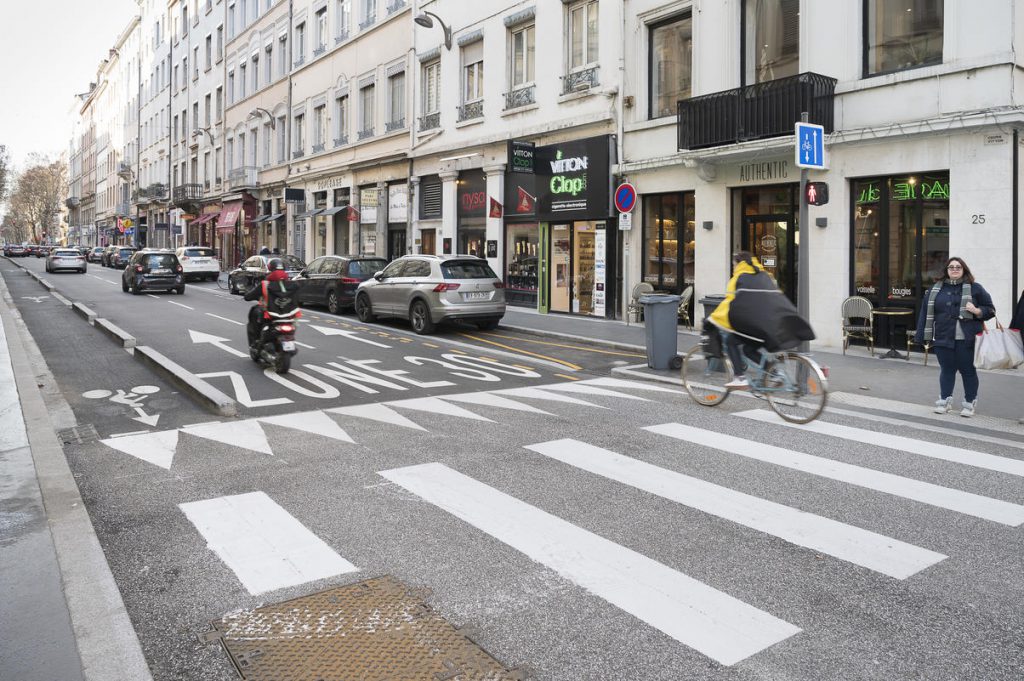 The aim of slowing down in the city is not just for ecological purposes in the sense of less pollution. This also concerns the fact that various modes of mobility can coexist smoothly and with less risk for the most vulnerable. However, if we wanted to push the logic to the bottom and really harmonize the flows, we would have to lower the limit to 25 km/h for cars or increase it to 30 km/h for VAEs and other EPDMs. We voted for the second option.
Appetizer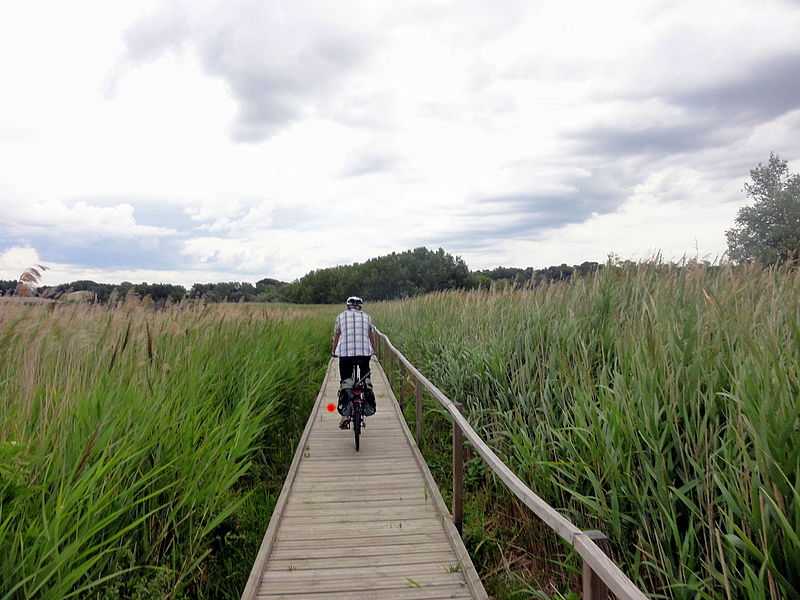 Some traffic zones that should promote or help cycling or EDPM are, in fact, dotted with "urban cuts", passages where cyclists encounter interruptions in their route, making it complicated, chaotic and even dangerous. This often happens on the outskirts or at junction points between the city center and the suburbs, sometimes intersected by a highway. As our colleagues at Citycle report, the Urban Community of Strasbourg, one of the most committed to smooth mobility, has provided €8.5 million to build a pedestrian bridge between the motorway and the railway lines in the north of the city.
bicycle parking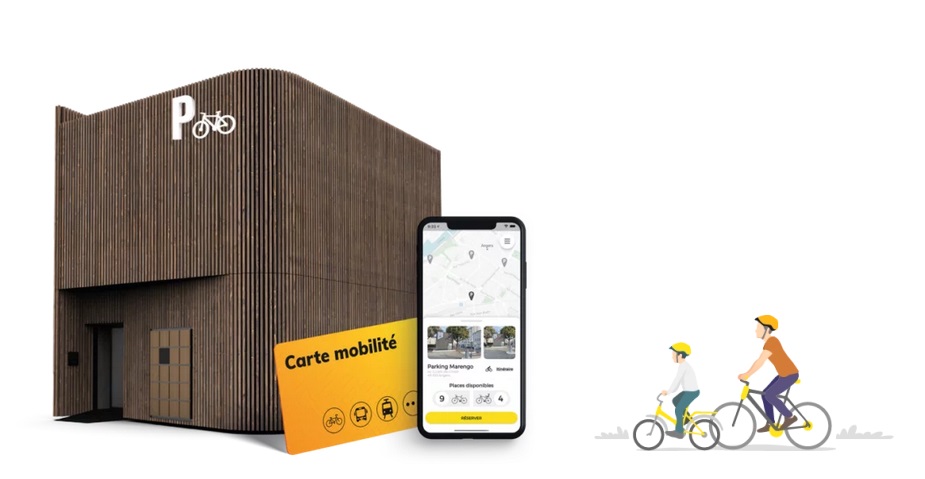 As we have seen recently and on several occasions, the high risk of theft remains one of the main obstacles to the mass adoption of the bicycle – a fortiori the most expensive VAE – for all travel, and in particular for leisure and touring. Local authorities, in conjunction with parking operators, are finally starting to seriously address the issue by implementing secure parking spaces for bicycles. There are dedicated, closed spaces accessible by subscription card in the Lyon Parc Auto car parks. Otherwise, start-ups are taking over, like La Ruche à Vélo, for example.
scooter parking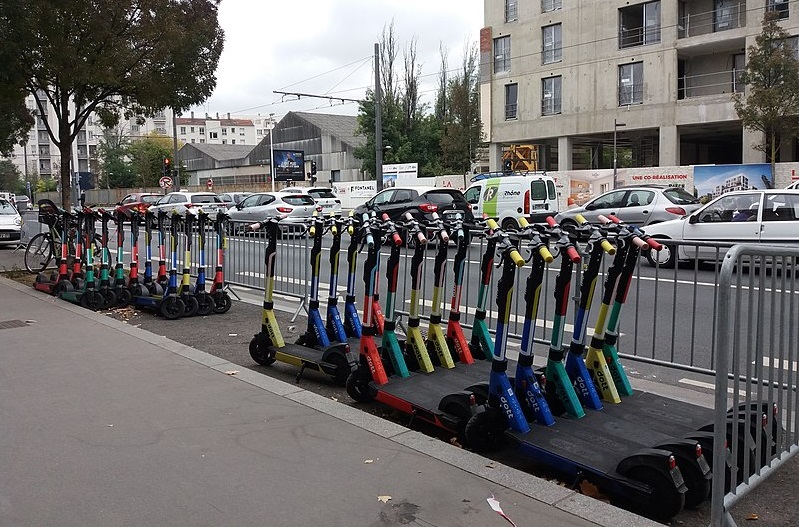 It's not cycling, but it's the same approach. Free-floating (self-service scooters) is dead, mainly because of users and the lack of civility of some of them. Today, it remains a substitute for this use that was as practical as it was revolutionary, with the obligation to park your scooter in places reserved for this purpose. This is how we saw the emergence of scooter parking spaces in city centers, dedicated spaces that usually replace a car parking space, in which between 10 and 20 scooters can easily be parked.
Inflation and repair stations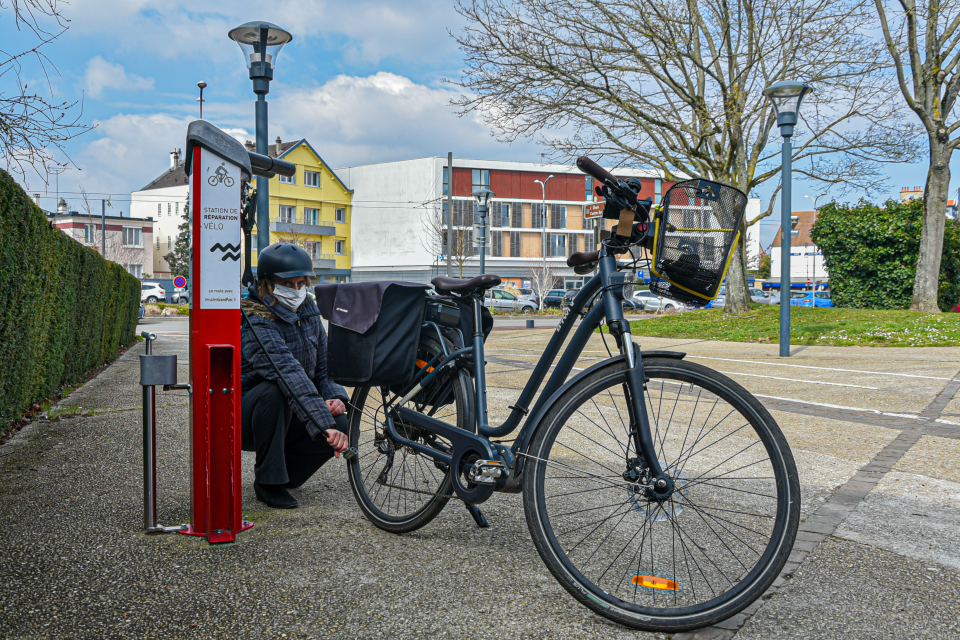 Bike lanes are no longer just lanes of asphalt. They are gradually becoming true living spaces for smooth mobility, and it is quite possible that in the future an ecosystem will develop around them, as was the case along roads in previous decades. In some locations there are already inflation stations, but one can imagine other services adapted to these new modes of travel. Which brings us to the next point.
(bonus) Coming soon charging points for e-bikes?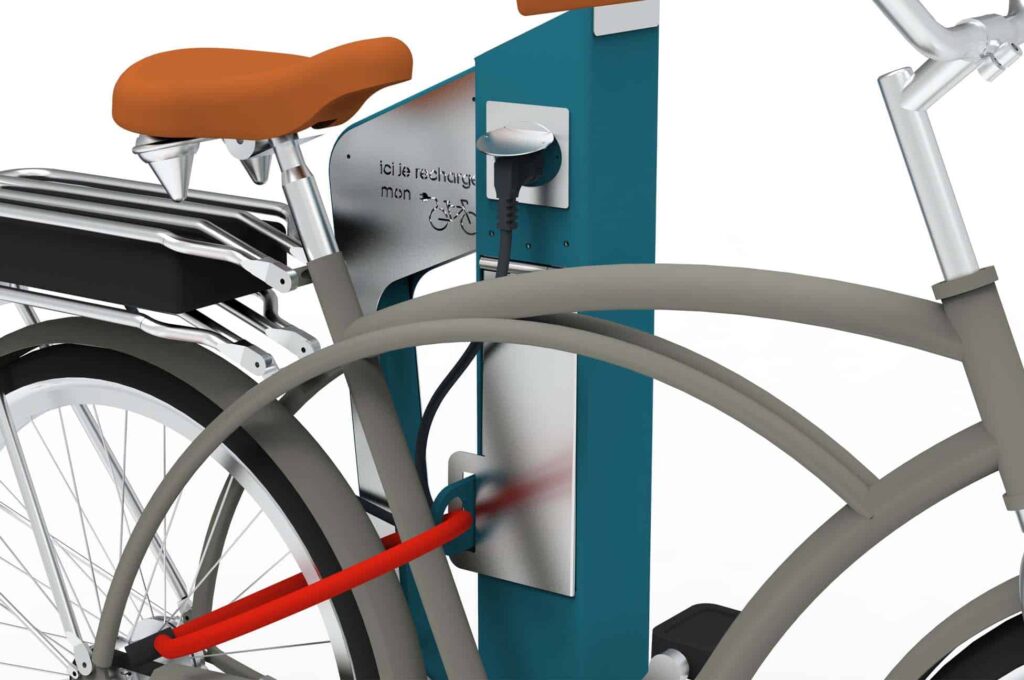 Like electric cars, for which charging networks have been developing at high speed for a few months now, the VAE and its electric cousins ​​for individual transport also need to fill up with electrons from time to time. So of course this is done without any problems at home or at work in the overwhelming majority of cases, but not all pedelecs have 100km of autonomy and in a touring and exploring context it may be necessary to recharge on the way. In these cases, which are likely to become increasingly common, small dedicated fast-charging stations (between 30 and 60 minutes for at least 80% charge) along bike paths would not be a luxury. And if they are also equipped with USB sockets to charge the phone at the same time, and powered by photovoltaic panels, then it's bingo. Many service providers are already working, such as Bike-Energy or Abri-Plus, proving the need.
To complete
The transition to smooth motorized mobility using zero-emission energy is a matter of personal choice, but it can be motivated and encouraged by strong political will and incentive. The issue of infrastructure, which covers the main concerns in terms of personal safety, comfort and anti-theft, is fundamental. We are on the right track, but there is still some work to do and probably still facilities and services to improve, or even imagine.