Allego has just announced an increase in charging prices on its terminals from October 7th. And the least we can say is that it's important. This comes at the same time as the government's announcement to increase the price of electricity by 15% for individuals. Is driving an electric car still financially attractive?
For a few months, everything escalated. The price of fuel is clear, but not only. In fact, electricity also tends to rise, while the MWh reaches 1,000 euros in France on the wholesale market against only 85 euros in 2021. A considerable increase, which obviously indirectly affects households, and this despite the implementation of the "tariff shield" for the government. In turn, electric car users will also have to deal with this increase.
One price multiplied by two
However, despite some noises from the corridors, filling your vehicle's battery will not cost more than filling a thermal model. Well, that can change quickly.
Indeed, companies are also victims of the increase in the price of electricity and, therefore, they must adapt in order not to lose too much money. This will involve an increase in the charging price at the terminals. This will particularly be the case for Allego, as the company correctly specifies in a press release. From from the 7th of October, it will increase its ratesand it can be very bad for users.
Indeed, as of next month, it will take no less than 60 cents per kWh on 22 kW terminals in alternating current, against 50 cents so far. Users of 50 kW direct current fast charging stations will have to pay at least 88 cents per kWh, instead of 69 cents so far. Finally, the price per kWh will drop from 79 to 98 cents for terminals above 50 kW. That equates to an increase of up to 20%, which shouldn't be easy for customers to digest.
Allego had already raised its prices on September 1. Previously, kWh in fast terminals was billed at 55 cents, that is, a tariff that almost doubled in a few weeks! If we take the example of the Tesla Model 3 Propulsion that consumes 18 kWh on the road travel 100 km, this gives us a cost of 17.6 euros, much superior to thermal cars. The price of gasoline would have to be more than 2.5 euros per liter to obtain an equivalent cost.
Increasingly common increases
In its press release, the company justifies itself by explaining that "due to the continuous increase in electricity prices across Europe, we are forced to change our billing rates more often". And unfortunately, customers won't have much choice but to adapt. Indeed, all operators are in the same basket and no one escapes the rise in prices.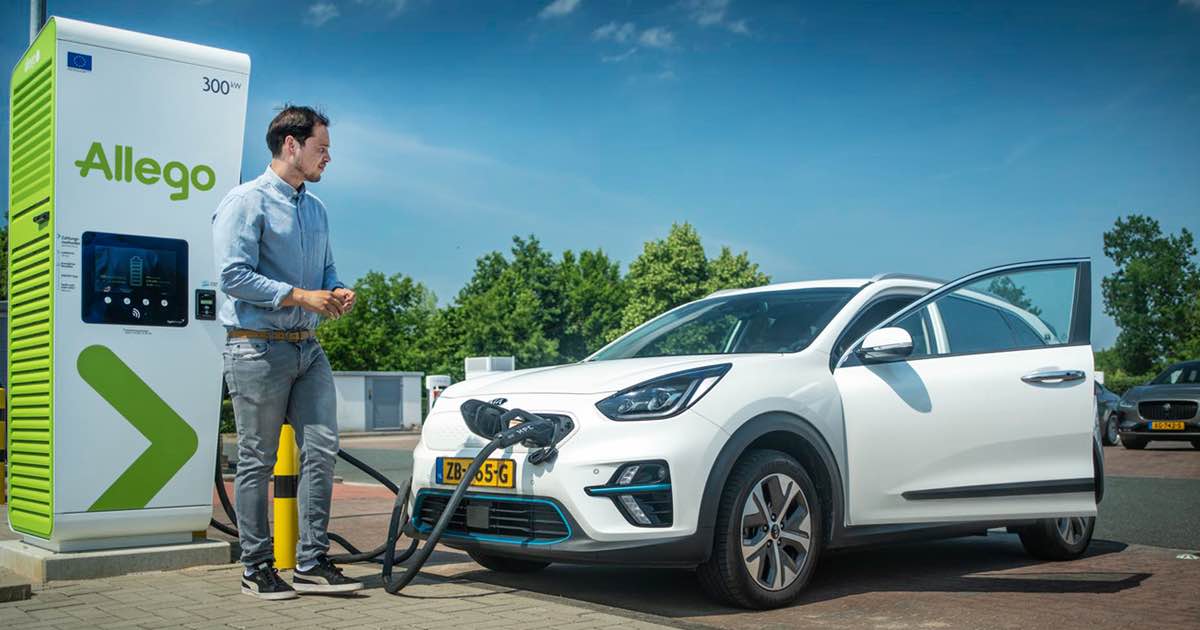 Last March, Tesla also raised the prices of its Superchargers, with a kWh going from 40 to 46 cents. An increase that followed an increase in 2021, which then increased kWh from 0.37 cents to 0.40 cents. From now on, traveling 100 km on the highway in an electric car costs between 8 and 20 euros depending on the cars and charging operators, as prices vary between 0.46 and 0.98 euros per kWh.
Recharging on the motorway can therefore be more expensive than a full tank of fuel, given the recent discount at the pump. But electric car owners can take out subscriptions that allow them to enjoy preferential rates and above all recharge at home, where the price is sometimes up to five times cheaper.
15% increase for individuals
If, therefore, the price of electricity increases across Europe, the increase is likely to remain relatively contained in France. Indeed, as confirmed by Prime Minister Elisabeth Borne during a press conference that took place yesterday, electricity but also gas will increase by 15% from February 2023. A certainly high increase, but it should have been around 120% without the tariff shield implemented by the government. The kWh should then drop from 0.1740 to 0.2 cents, although this has yet to be officially confirmed in detail. Please note that state support will not be reflected in 2024 rates.
If we take the example of the Telsa Model 3 Propulsion and its WLTP combined cycle consumption of 14.9 kWh / 100 km, this gives us a cost of 3 euros per 100 km, much more affordable than thermal. But for public charging stations, which are not subject to regulated energy tariffs, the question arises of setting up a system similar to the pump discount. The latter, however, will be planned from November, with just 10 cents off.
---
To follow us, we invite you to download our app for Android and iOS. You can read our articles, archives and watch our latest YouTube videos.