Chinese manufacturer Nio has just set a new record with its ES8 electric sedan. This one managed to travel 1,000 km faster than any other electric car.
The famous Norwegian YouTuber Bjørn Nyland has just passed the Nio ES8 in his famous test protocol. The objective: to travel 1,000 km, in an electric car, as fast as possible, on the highway, while respecting the speed limits.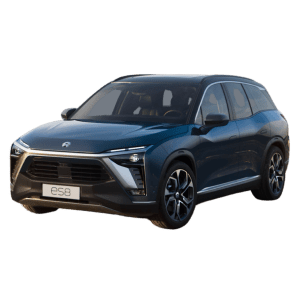 So far, it was the Tesla Model 3 Performance that held the record for the fastest electric car this year, at 9:15. The Nio ES8 just broke that record.
As fast as a plug-in hybrid car
With just 9 hours to complete the 1,000 km, the Chinese manufacturer's electric sedan is the fastest of all the electric cars tested by the YouTuber. Best of all, it's as fast as the Kia Ceed plug-in hybrid, which required no recharging, just a quick stop to refuel and a 30-minute stop for lunch.
But how does Nio achieve this feat, with the ES8, an imposing SUV with high consumption, the unremarkable range (500 km in the WLTP cycle) despite its large 100 kWh battery and a fast charge that leaves something to be desired with its power of 120 kW? The answer is simple: thanks to its Battery Swap technology. The Chinese manufacturer has indeed installed two battery changing stations in Norway. And the YouTuber took advantage of this, as he never recharged the ES8's battery, but did three battery changes over the course of the 1,000km.
7 minutes per battery change
Each battery change lasted about seven minutes, taking into account maneuvers to park and exit the station. And therefore faster charging than traditional superchargers. The YouTuber had done the same trip with the ES8 a few months ago without changing the battery and the total trip time was then 11 hr 25 min!
Is this really the solution?
However, this good performance of the Chinese electric car must be qualified. Battery changes are a little tricky at the moment. the first is in case of high demand at the station exchange, you will have to wait your turn, and this can quickly waste time if the operation takes approximately 5 to 7 minutes by car. The second is that there is, at the moment, only 2 battery change stations in Norway against just over 1,000 in China.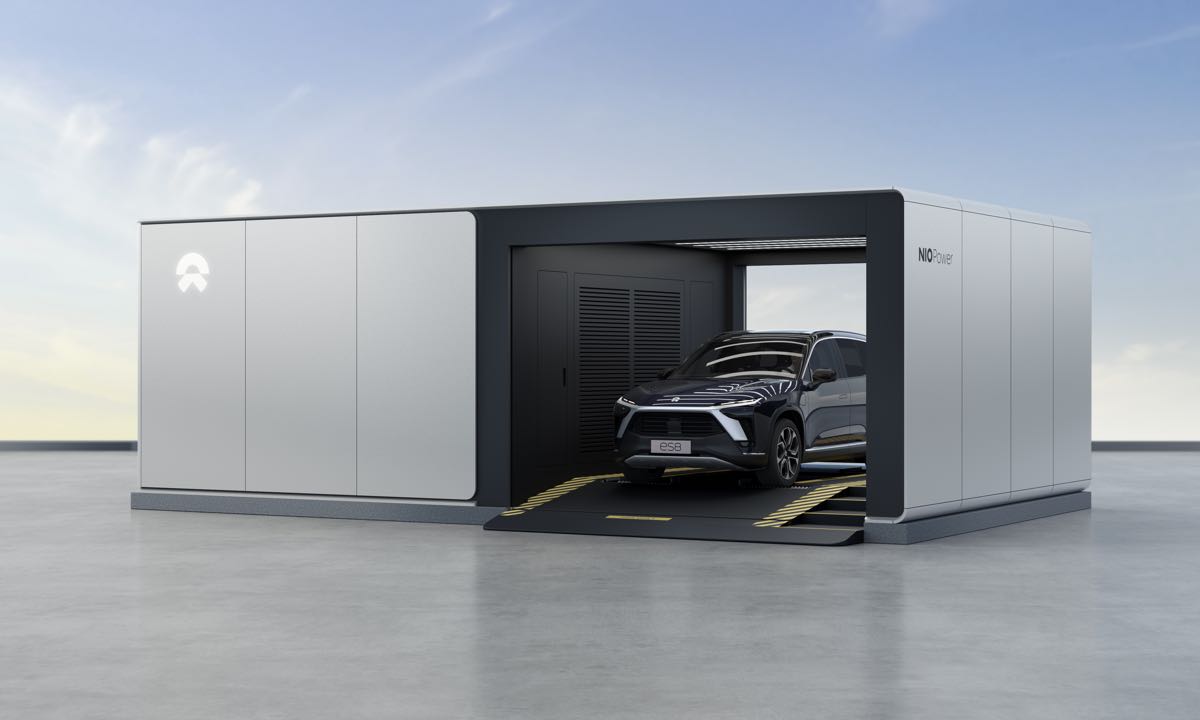 And since Nio wants to conquer Europe, it will have to work twice as hard to open many battery change stations. Which seems to be the case with the opening of a factory in Hungary. The Chinese manufacturer could, however, quickly make them profitable by turning them into virtual power plants, as we have seen recently.
Batteries that recharge in 5 minutes?
Chinese battery manufacturers do not necessarily believe that changing batteries is the best solution. It is for this particular reason that they are working on batteries that recharge much faster. Currently, the Kia EV6, Hyundai Ioniq 5 and Porsche Taycan recharge from 10 to 80% in 18 minutes thanks to their 800-volt architecture. Chinese giant CATL announces that this same exercise will be carried out in 10 minutes from 2023 and potentially 5 minutes in the near future. As long as the power of charging stations also follows, but this is already planned, especially at Xpeng.
For its part, Nio has just launched production of its ET5, its sedan equipped with a battery of up to 150 kWh capacity to travel 1,000 km on the Chinese CLTC cycle, which is a little too optimistic. It should soon arrive in Europe, starting with Germany.
where to buy the

Nio ES8 at the best price?
There are currently no offers
---
To follow us, we invite you to download our app for Android and iOS. You can read our articles, archives and watch our latest YouTube videos.