Using cutting-edge technology, Omi allows brands to 3D model their products and create ultra-realistic visuals in minutes. A competitive and time-saving solution, which is already being emulated.
If content is the sinew of the war for brands, it is clear that few players have managed to disrupt the sector. Indeed, as Hugo Borensztein, CEO and co-founder of Omi with his brother Paul Borensztein explains, "Brands face many challenges. Due to its very short lifespan – less than two hours on Instagram – content must be constantly renewed, and that, across a multitude of channels. Not to mention that to produce a quality message, content creation requires strong skills. A subject that the entrepreneur knows well, having spent six years at Meta as director of operations for Facebook, WhatsApp and Instagram for France, Spain, Portugal, Italy and Israel.
In this high-potential market, estimated at 100 billion for marketing content creation and 300 billion for augmented reality, startup Omi raises the question of automating content creation, giving brands the opportunity to take (a little) control. at a pace that became frantic. Alongside a classic ecosystem, dominated by photography studios whose creative talent is undeniable but unable to keep up with the volume and pressure of content creation, Omi is breaking new ground. Thanks to 3D technology, the startup offers brands the possibility to model their product catalog and use it to create very realistic content for all media, be it web, print or even social networks. "With my brother Paul, (CTO and co-founder of Omi, editor's note), we are used to launching our company as the Canva of 3D" slips not without humor Hugo Borensztein. A baseline that couldn't be more effective.
Having watched a live demo, it must be recognized that the result is incredibly realistic. Accessible from Chrome, Omi generates 3D visuals in less than 3 minutes. To achieve this result, the company sought out the best talent, wherever they were in Europe, even if it meant working remotely. "Our first fundraising (€750,000 in pre-Seed) allowed us to bring together a team of specialized developers to develop our solution and market it after a year in hybrid mode to brands". In March 2020, just before the first confinement, V1. An a priori unfavorable moment, which will ultimately bode well for them. "All filming was delayed, and brands had no choice but to invest in digital as all outlets were closed."
2 years after its launch, Omi has already attracted a portfolio of 200 customers, from large accounts like Nestlé to startups. The other strength of the company? A remuneration model in the form of subscriptions, the first price of which starts at €225 per month excluding taxes. "Always in the interest of flexibility, we opted for credits that brands can use however they want between photos and videos." Or how to use tokenization principles to infuse an app with playfulness.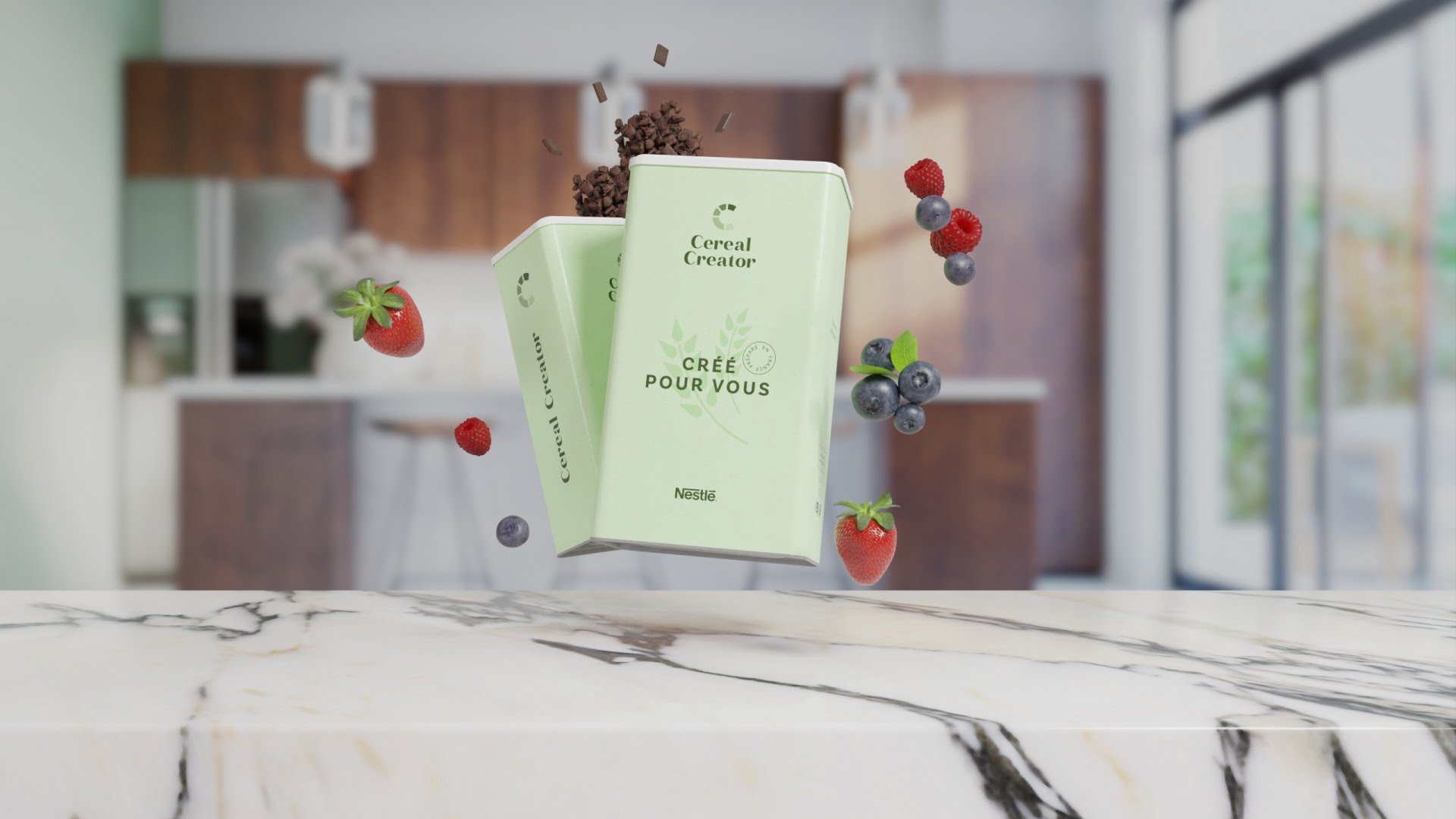 Although the company is currently focusing on the French market, from 2023 onwards it is betting on the international market. An ambition that largely motivated the second round of financing of 6 million euros in Seed carried out with the English fund Dawn Capital, leader in B2B software in Europe. "There are 13 of us and we have 20 vacancies open for recruitment. ONE Task force essential to open Omi next year to the European market, namely in Spain, Portugal and Italy".
With the ambition of giving brands the possibility to create the 3D portfolio of their catalogue, Omi contributes to democratizing topics related to augmented reality. "The potential of this market is estimated at 15 billion euros, which is a real path for brands that want to limit their returns and increase both retention and their conversion rate". A virtuous market in many ways, for which Omi is currently working on an app to connect Snapchat and Instagram cameras. Another development angle? The Metaverses. "For now, the market is still in its infancy, but as soon as it is more mature, we want to make Omi the leading partner in the distribution of virtual reality objects, thanks to the depth of our product catalogue", concludes Hugo Borensztein.