There are more and more electric city cars, but among the premium manufacturers, there is only the Mini Electric that ticks all the boxes. This model is available in LLD from €350/month. But what does this funding really hide? That's what we're going to find out together.
Last year, around 162,000 electric cars were sold in France. The podium was made up of the Peugeot e-208 in third position with 17,858 registrations, behind the Renault Zoé (23,573) and the Tesla Model 3 (24,911). The Electric Mini also found its small success, as it occupies the tenth place in this ranking with 5,141 units sold.
Your sales consultant has certainly already praised the financing it offers, particularly in LLD or LOA: long term rental and rental with option to buy. To differentiate the two, it's simple: you "rent" the car in both cases for a period of time defined at the time of signing the rental agreement.
The difference between these two rental offers appears at the end of the contract, after 3, 4 or 5 years. With the LOA (rental with option to buy), you will have the option to exercise the option to buy (previously defined at the signing of the contract) or return the vehicle. LLD (long term rental) does not include a purchase option at the end of the contract. In other words, you return the car.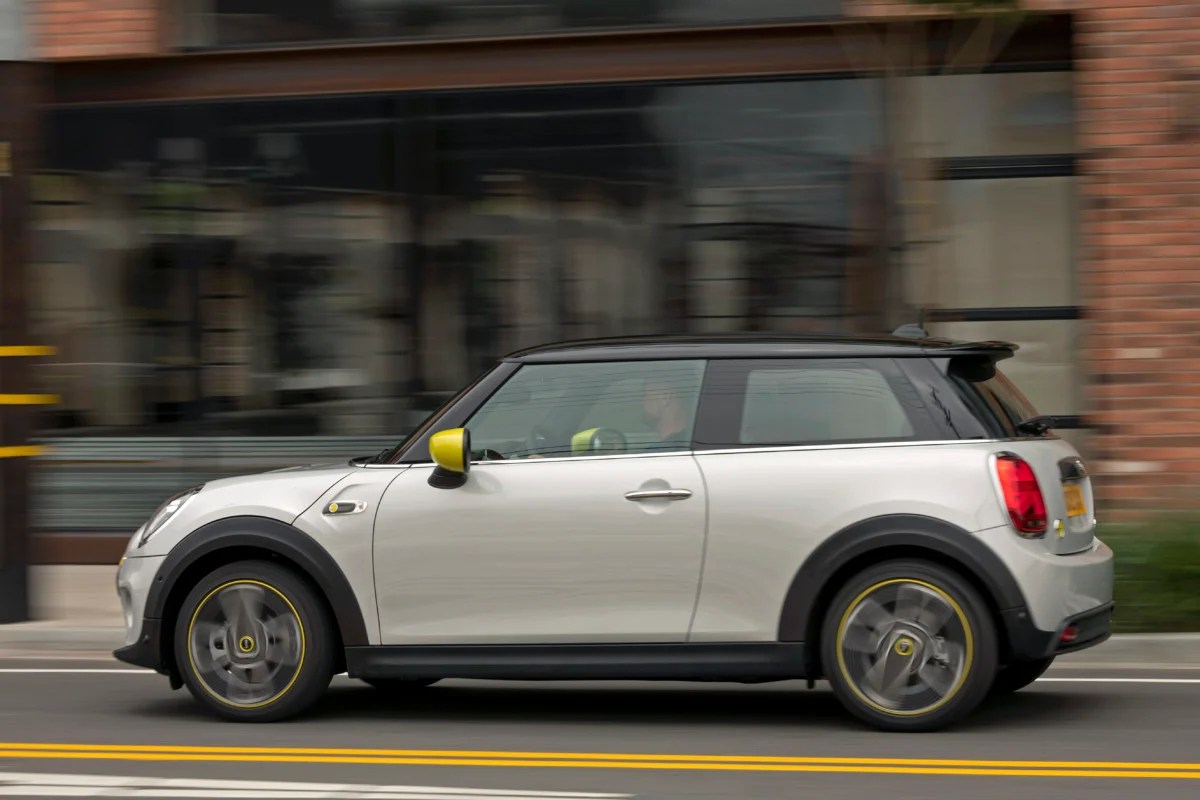 That's why, in this section, we offer you a breakdown of the current offers. Let's take a closer look at the conditions to be met and whether, in economic terms, this financing may be suitable for the use you will have of the vehicle.
And today, after having deciphered the offer for the Škoda Enyaq iV available from €299/month, the Kia EV6 from €297/month, the MG ZS EV from €99/month, the Peugeot and – €208 at €149/month, Renault Mégane E-Tech at €248/month, Volkswagen ID.3 at €229/month, Renault Twingo E-Tech at €79/month, Tesla Model 3 at less than €400/month, now it's time for the Mini Electric from €350/month.
Which Mini Electric model is offered for less than €350/month?
To find that monthly payment, you should look at the brand's financing offers. Among the thermal models that are still very present in the range, there is this Mini Electric, which costs €350/month. But what do we have at this price? We have very specifically a Mini Cooper SE Hatch 3-Door Camden Edition. Contrary to what one might think, this is not an entry-level version, but the model just above. As standard, we find these equipments:
Panoramic sunroof;
Electric folding mirrors and automatic dimming (driver);
Reverse camera;
Advanced wireless connectivity with inductive charging;
Heated front seats;
Comfort Access;
Storage set;
Interior mirror with automatic dimming;
Front center armrest;
16″ Victory Spoke Black rims;
Front sport seats with fabric/leather upholstery in Carbon Black "Black Pearl".
The car is equipped with an electric motor producing 184 horsepower and 270 Nm of torque. Its battery, with a capacity of 32.6 kWh, gives it an autonomy, according to the WLTP cycle, of 234 kilometers. In the city, the range can exceed 300 kilometers.
Basically, it's very classic, with a "Moonwalk Grey" for the body and 16-inch rims for the wheels. If you want to add one or two options (including colors), you opt out of the offer immediately and monthly payments increase.
What are the conditions to be eligible for the Mini Electric LLD offer?
This is a long-term rental offer of more than 36 months and a maximum of 30,000 kilometers. The website indicates that the offer of €350/month is not subject to advance payment. In reality, yes, but this is absorbed by the ecological bonus of 6,000 euros.
There are also no conditions for scrapping an old vehicle. With its LLD, the Mini comes with a three-year warranty, but does not include maintenance or insurance.
How much will the Mini Electric LLD offer cost?
Over a three-year lease, your Mini Electric will cost you €12,600 with an extended warranty for the duration of the lease. Mini displays its car from 38,000 euros on its website, ecological bonus of 6,000 euros not deducted. This gives us, in the end, a car displayed at the list price of 32,000 euros.
From that price, you will therefore pay, over three years, 39% of the price of your car. This is slightly more than the natural discount for a car, as the depreciation of a new model after approximately three years of use is between 30 and 35%. As the offer is not an LOA, there is no option to repurchase the vehicle. Must be returned at the end of the rental.
Beware of the cost of repairs, which are always expensive at the time of return. We advise you to do it before a bodywork, it will cost you less than at a dealership. If you take a vehicle back to your dealer after your LLD, they will also be a little less careful about repair costs.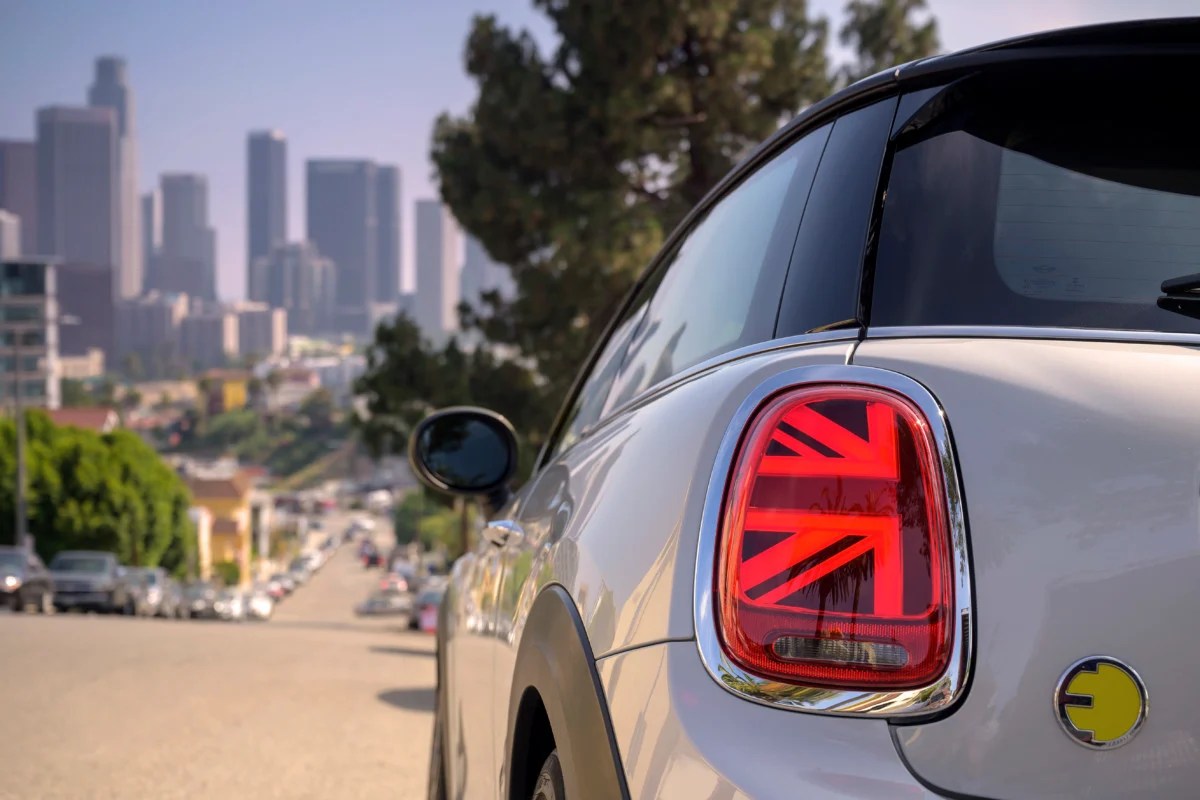 What are the advantages of Mini Electric's LLD offering?
The number one advantage is, of course, that the conditions are quite flexible: there is no contribution and no condition to recover an old vehicle. In addition, the car is quite well equipped as standard, with many interesting options, even essential for those who want a premium car.
The car itself is quite fun and enjoyable to drive, as we were able to see during our test drive. For the first time, an electric motor is perfectly suited for this type of city car.
What are the disadvantages of Mini Electric's LLD offering?
As usual, the 30,000 km in three years is perhaps a little fair. The rent is quite high, but the fact that there is no contribution makes taking the pill easier.
On the other hand, what can discourage buyers is autonomy. The Mini Electric is not a versatile electric car, don't count on it for long journeys. On the highway, its autonomy does not exceed 200 kilometers. On the other hand, it will make an excellent second car, or even a first for daily and urban trips, as long as you have a charging point at your destination.
---
To follow us, we invite you to download our app for Android and iOS. You can read our articles, archives and watch our latest YouTube videos.