the 17º edition of EVER Monaco closed its doors yesterday at Espace Fontvieille. During 3 days, visitors were able to admire a wide panorama of the latest electrical innovations. In addition to the Car of the Year: the KIA EV6, the Cavallari group presented the brand new version of the Kia Niro. The electric Renault Mégane also made one of its first appearances a few days before its arrival at dealerships. German brands (Mercedes, BMW, Audi and Porsche) were also well represented with many models. A clear sign that electric mobility is increasingly becoming a reality in the high-end segment. More surprising, the public could discover as soon as they entered the fair, an imposing electric truck on display by Volvo Trucks.
Volvo Trucks, main partner of EVER Monaco 2022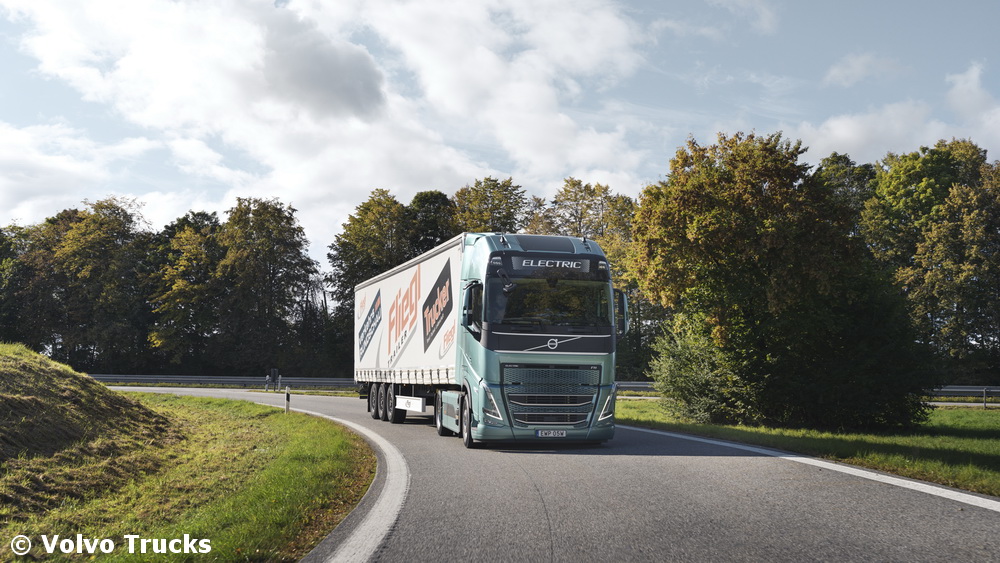 Market leader in electric trucks in Europe, the manufacturer was this year the main partner of EVER Monaco. Volvo Trucks France took the opportunity to present several of its vehicles that the public was able to test. Prince Albert II did not hesitate to take the wheel to go from the Prince's Palace to the Espace Fontvieille. To the president of EVER Monaco, Bernard Fautrier : " The fact that a quality manufacturer like Volvo Trucks is developing an electric range demonstrates that the trend towards the generalization of electric mobility is underway. I welcome the evolution of the industrial vehicle fleet, which is becoming silent and non-polluting. This is particularly the case in the Principality, where public services, both sanitation and passenger transport, are now being equipped with electric vehicles.. »
Customers are increasingly turning to electricity
Volvo Trucks is resolutely committed to electrifying its range of trucks to meet the expectations of its customers. " We are starting to feel a real awareness from our customers about the capabilities and opportunities offered by our electric models. " noticed Jerome Flassayer, Director of Electromobility and Alternative Energies Volvo Trucks France. " In many activities, they are vehicles that provide productivity equivalent to a conventional vehicle. Volvo Trucks started production of medium electric trucks in 2019. The manufacturer intends to further expand its range and will launch mass production of new models in September. A heavy range including FH, FM and FMX models. Enough to offer the most complete range in the industry.
A range for multiple uses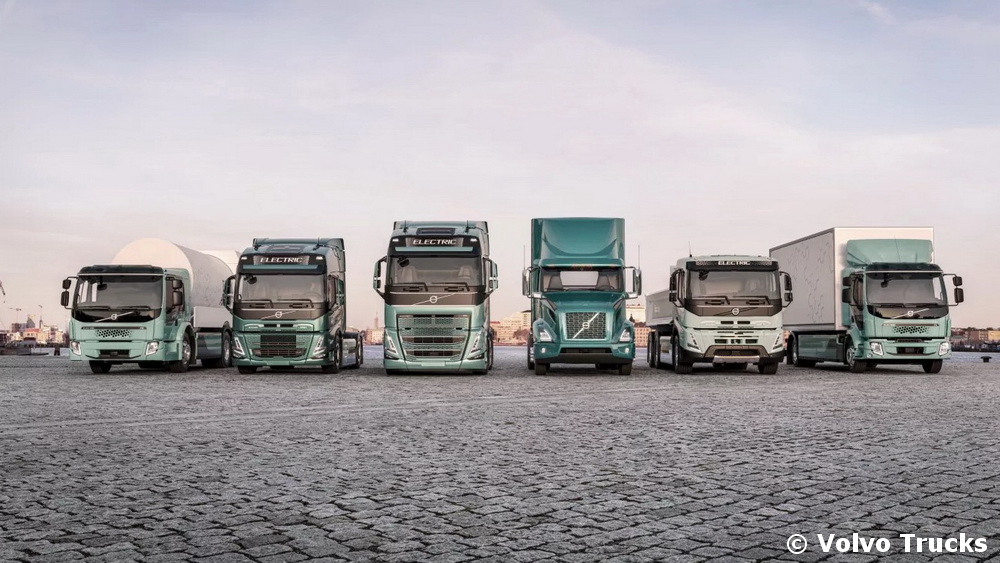 With its range of electric trucks, Volvo Trucks will offer a complete solution to meet various needs. Volvo FH Electric helps make deliveries between and within cities cleaner, with exceptional comfort. Very versatile, the Volvo FM Electric can carry out large-capacity food deliveries, container transport or refrigerated transport. Robust and reliable, the Volvo FMX Electric is intended for the construction sector. It can deliver and remove heavy machinery and materials with as little disruption as possible. With a PTR of up to 44 tonnes, these models are equipped with three electric motors with a combined power of up to 490 kW. Motors powered by 2 to 6 batteries generating up to 540 kWh of energy. Enough to offer up to 380 km of autonomy for the FM Electric.
Volvo Trucks makes electric shifting easy
Volvo Trucks also wants to make it easier for its customers to switch to electric. For this, it intends to accompany them throughout their journey. It is up to the manufacturer, first of all, to study its objectives and needs in order to transform them into a transport solution. He then intends to define with them the best charging configuration. A possible recharge in 22 kW in alternating current and up to 250 kW in direct current. Volvo Trucks also offers a maintenance solution that covers the entire vehicle. Easy maintenance because your electric trucks are designed on a proven and flexible platform. Finally, the brand also offers services that aim to optimize the offer, as well as digital tools for fleet management and driver assistance.